RSS Feed
TJ's Blog
Search results for 'update' returned 15 results:
Main Blog
Posted by TJ on Tuesday January 31, 2012 @ 12:21 AM

[Tags: tjshome, update, status]


M
any people are asking why we got rid of the "last page" button on the pagination bar for the funny status page. The reason is simple, we found that the MySQL query required to show the last page causes huge strain on the server. This query is inefficient and there are much better ways to get the most recent messages already implemented on the site (see pic below).
If you want to see the most recent status messages there is a simple method to do this click the "Recent" button at the top of the funny status page. This button sorts the messages with the most recent messages first.
Were sorry for the inconvenience this has caused but it should lead to a faster and improved overall performance of the site.
Recent Status Messages


Posted by TJ on Sunday October 30, 2011 @ 03:08 PM

[Tags: tjshome, webdesign, update]


W
e are (finally) working on a new layout for Tjshome.com. We hope this new layout will be easier on the eyes, make it faster to find things, and enable better viewing on mobile and other devices...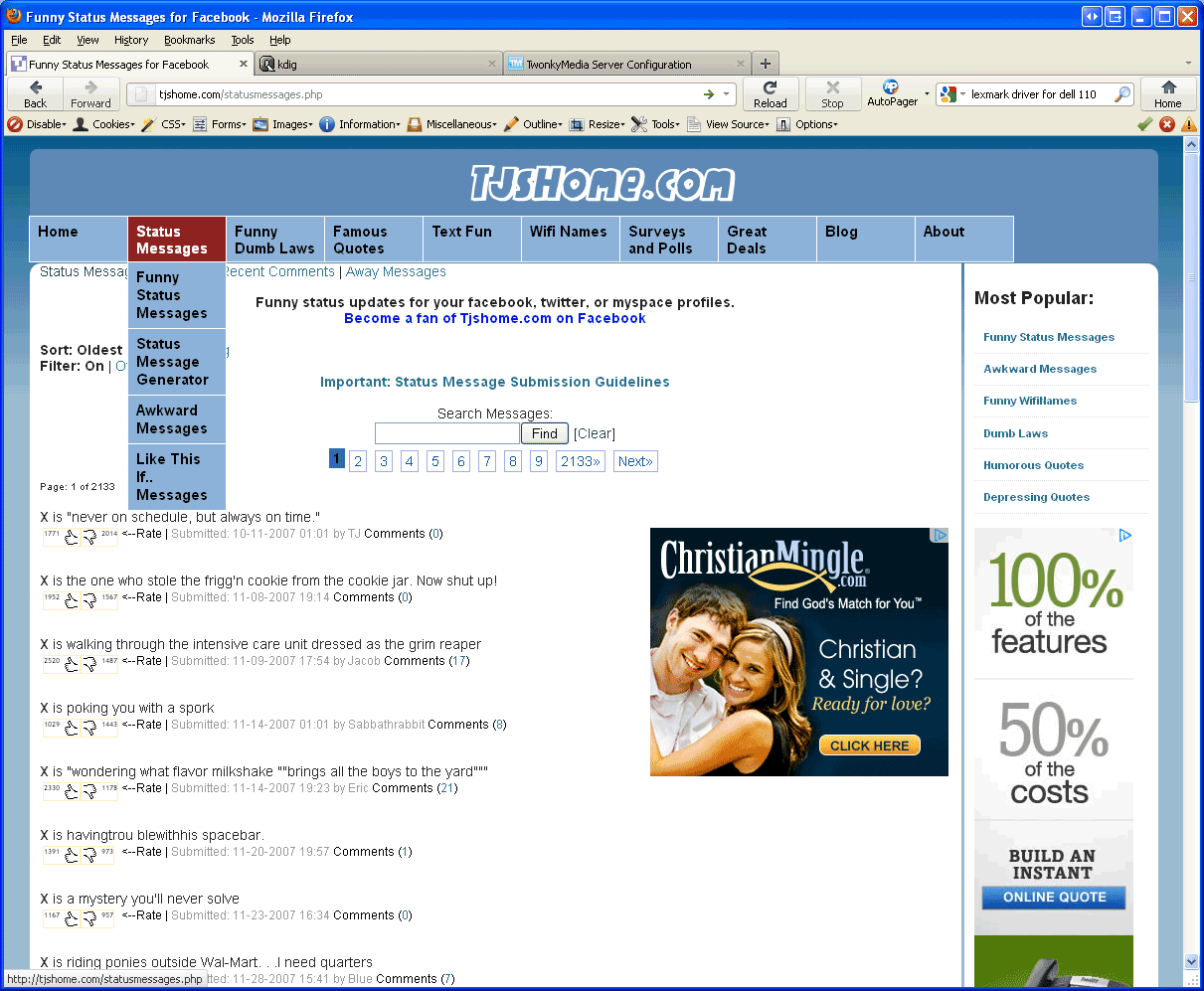 Let us know what you think with a comment below.
Update: We are going to migrate to the new layout on 12-16-2011 @ 8:00pm. There may be some downtime during the update.
Thanks,
TJ