RSS Feed
TJ's Blog
Posted by TJ on Wednesday October 24, 2007 @ 09:43 AM

[Tags: links, science, bored]


N
eat little test. Which side of your brain do you use, Left or Right?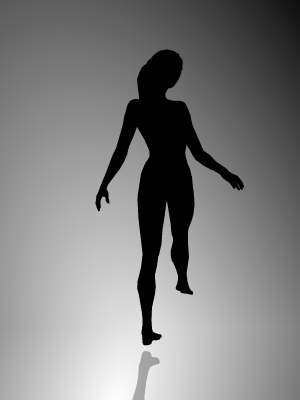 If clockwise, then you use more of the right side of the brain and vice versa.
Most of us would see the dancer turning anti-clockwise though you can try to focus and change the direction; see if you can do it.
Left Brain
uses logic
detail oriented
facts rule
words and language
present and past
math and science
can comprehend
knowing
acknowledges
order/pattern perception
knows object name
reality based
forms strategies
practical
safe

Right Brain
uses feeling
"big picture" oriented
imagination rules
symbols and images
present and future
philosophy & religion
can "get it" (i.e. meaning)
believes
appreciates
spatial perception
knows object function
fantasy based
presents possibilities
impetuous
risk taking

Posted by TJ on Tuesday October 23, 2007 @ 03:00 PM

[Tags: internet, links]


O
ccasionally I check my referral logs to see which pages are linking to here. I hate it when I see a page but I am not able to view it because the site needs a login. I recently got a good quantity of referrals from Luelinks. I had no idea about this site until then but a quick Google search turns out it is apparently a "secret" invite-only community. I like being associated with these things ... so if someone can please send a FREE invite to
http://tjshome.com/mailto.php?to=TJ
it'd be much appreciated. I'm good with secrets!
However on topic, with the recent shutdown of the UK file sharing site http://oink.cd/ and arrest of its webmaster (
News story
) it could be a risk to be a member of these communities. But don't let that deter from sending me a link!
Oh and let us get this out of the way "Luelinks doesn't exist" lolol lolz rofl
< Previous Page | Next Page >