RSS Feed
TJ's Blog
Posted by TJ on Tuesday December 9, 2008 @ 05:35 PM

[Tags: google, web design, tjshome]


G
oogle is constantly monitoring my site and issuing new features to me daily through their ton of services I use from them. We all know I need Google to survive and Google needs me to survive. Okay well maybe not the latter.
Most recently they enabled event tracking on my Analytics account. Analytics tracks visitors data and Event tracking adds the ability to track interactions with Web 2.0 style content such as Flash, AJAX, Silverlight, social networking apps. Unfortunately tjshome.com isn't exactly Web 2.0 style so I probably have little use if any for this. But wanted suggestions from other web developers on how to make use of this feature from others and see how you putting this feature to use. So is anyone using this? It's only available to select account as of yet and I couldn't find much helpful information with a google search.
Here is the email I received:
google.com said:
Greetings from Google Analytics,

We are happy to let you know that the Event Tracking feature is now available in all profiles for the following Google Analytics Account ID: 624085. Please note that you are receiving this email update because you are an 'Admin' or designated contact for the account listed above.

When you log in to these profiles, you will see a new set of reports called "Event Tracking" under the Content section. As posted on our blog, this is a limited release currently available only to select profiles.

Event Tracking allows you to track interactions with Web 2.0 style content such as Flash, AJAX, Silverlight, social networking apps, etc. We recently made tracking Adobe Flash even easier with the release of a new Flash Tracking client library. It allows for much simpler tracking of Flash content with drag and drop functionality and an open source framework.

To use Event Tracking, you will need to upgrade your site to use the new ga.js javascript. Detailed instructions on how to set up Event Tracking on your site are available on our CodeSite.

To find your ga.js code snippet, edit the settings for your profile and click the "Check Status" link on the upper right corner of the page. You can now track interactions beyond just pageviews.

Sincerely,

The Google Analytics Team

Posted by TJ on Thursday December 4, 2008 @ 01:07 PM

[Tags: politics, humor, bored]


T
his time the smart ones win.
Below you will see 2008 election results sorted by ID. As you can see for some reason or another the smart states voted for Barack Obama while the less the IQ the more likely you voted for John McCain.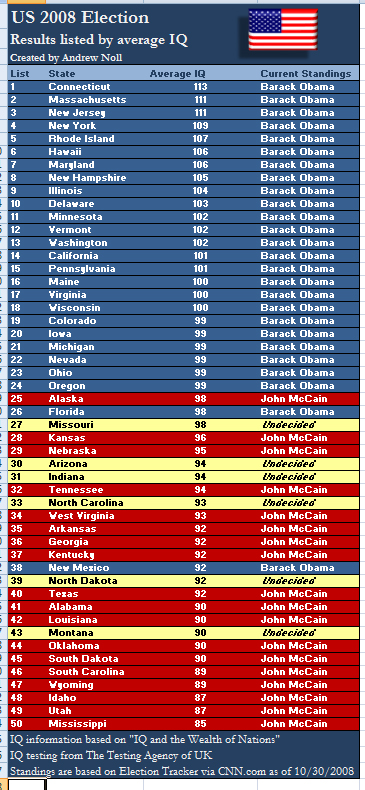 The turn out for 2004 was a little different. The lower the IQ the more likely you voted for Bush as opposed to Kerry. In this election the lower IQ prevailed in that Bush was elected president for another 4 years of torture.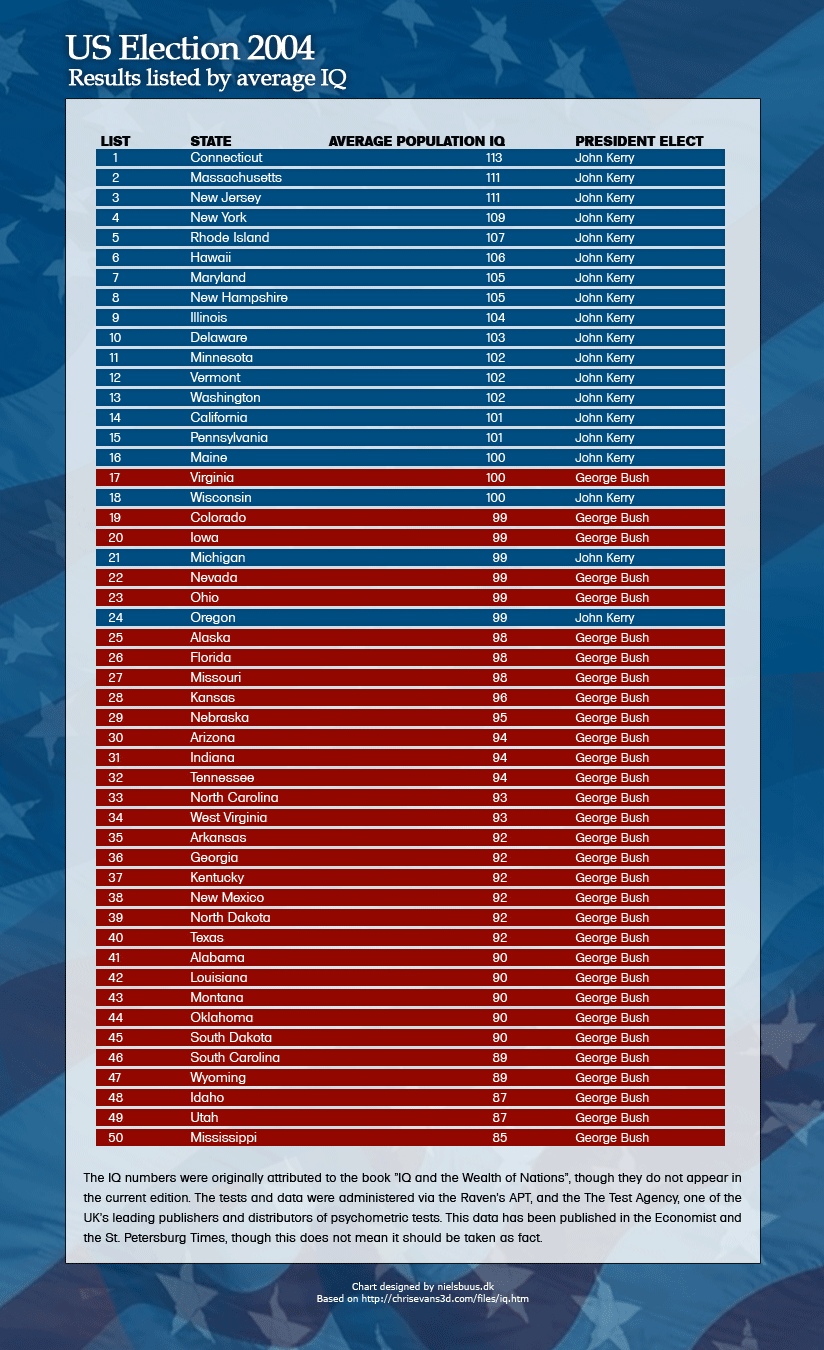 After the 2004 results maybe we need implement a IQ requirement before allowing the privilege to vote.
< Previous Page | Next Page >