«Back
2008 (and 2004) election results by IQ
Posted by TJ on Thursday December 4, 2008 @ 01:07 PM

[Tags: politics, humor, bored]


T
his time the smart ones win.
Below you will see 2008 election results sorted by ID. As you can see for some reason or another the smart states voted for Barack Obama while the less the IQ the more likely you voted for John McCain.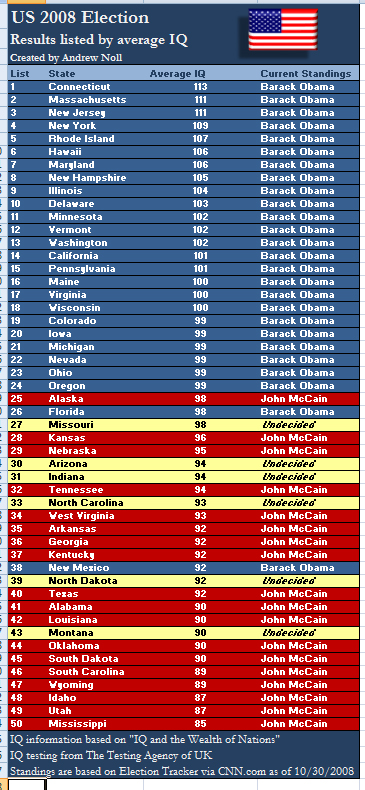 The turn out for 2004 was a little different. The lower the IQ the more likely you voted for Bush as opposed to Kerry. In this election the lower IQ prevailed in that Bush was elected president for another 4 years of torture.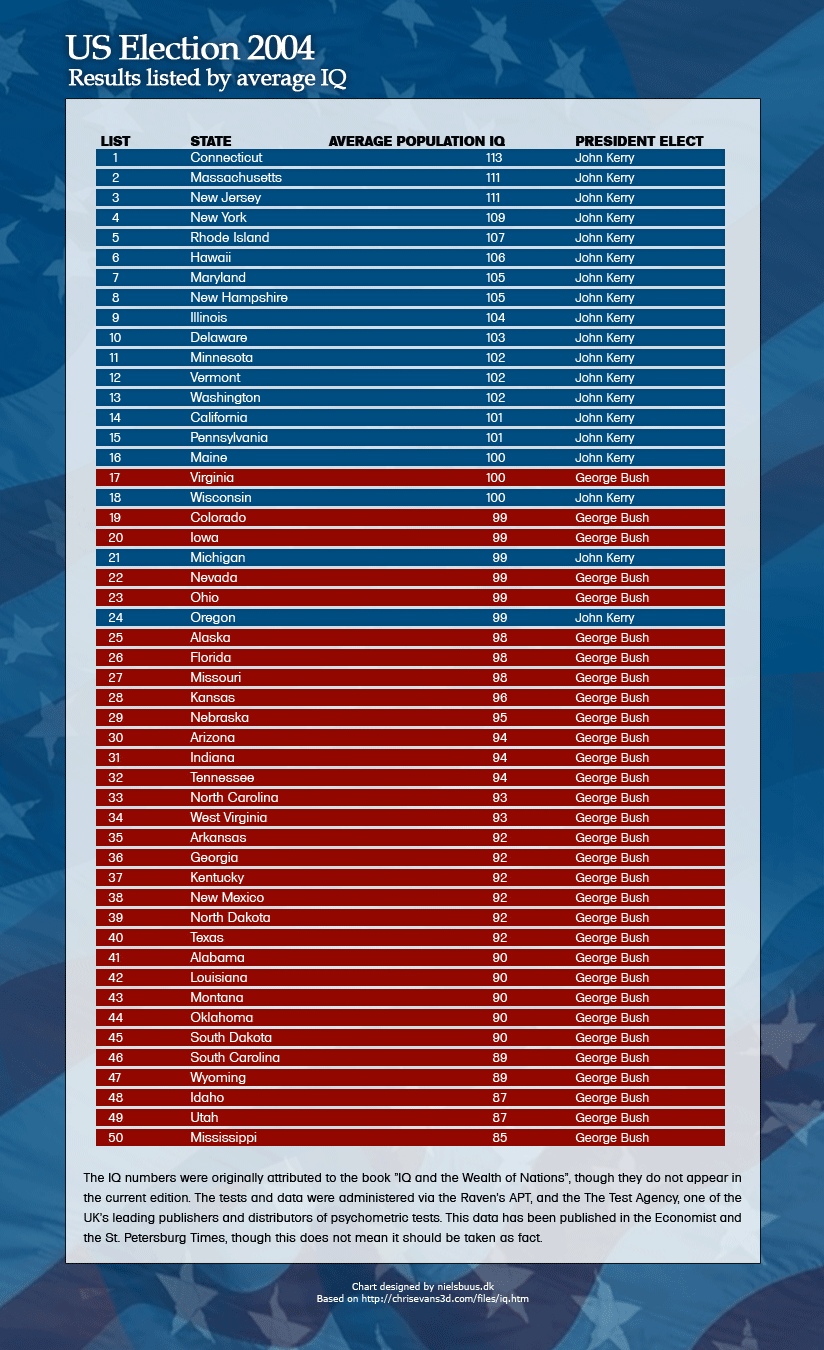 After the 2004 results maybe we need implement a IQ requirement before allowing the privilege to vote.




Reader Comments (Page 1 of 1) 1 |

Comments with offensive language will be automatically deleted within 24 hours.