«Back
Warning for Parents: Is your son a tagger?
Posted by TJ on Friday July 11, 2008 @ 02:25 PM

[Tags: guide, humor, bored]


I
s your son a tagger? I saw this while doing a Google Image Search. It comes from the website of the City of Santa Ana, California.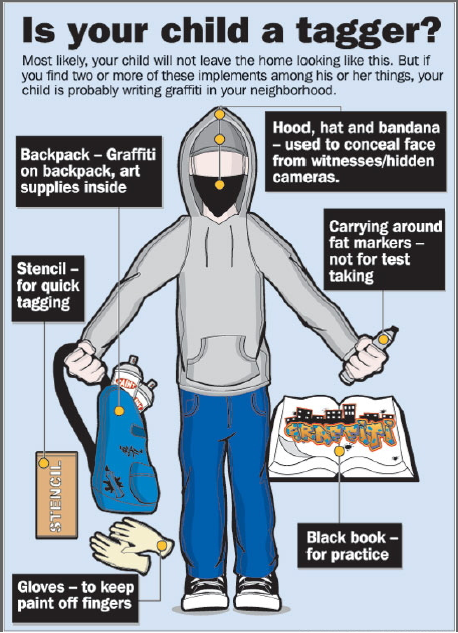 This is not only ridiculous because all of these points are obvious. If my child had any of these things it would lead to ask him "what the heck are you doing with that?
Source:
http://www.ci.santa-ana.ca.us/pd/Graffiti.asp
Comments with offensive language will be automatically deleted within 24 hours.