RSS Feed
TJ's Blog
Search results for 'webdesign' returned 1 results:
Main Blog
Posted by TJ on Sunday October 30, 2011 @ 03:08 PM

[Tags: tjshome, webdesign, update]


W
e are (finally) working on a new layout for Tjshome.com. We hope this new layout will be easier on the eyes, make it faster to find things, and enable better viewing on mobile and other devices...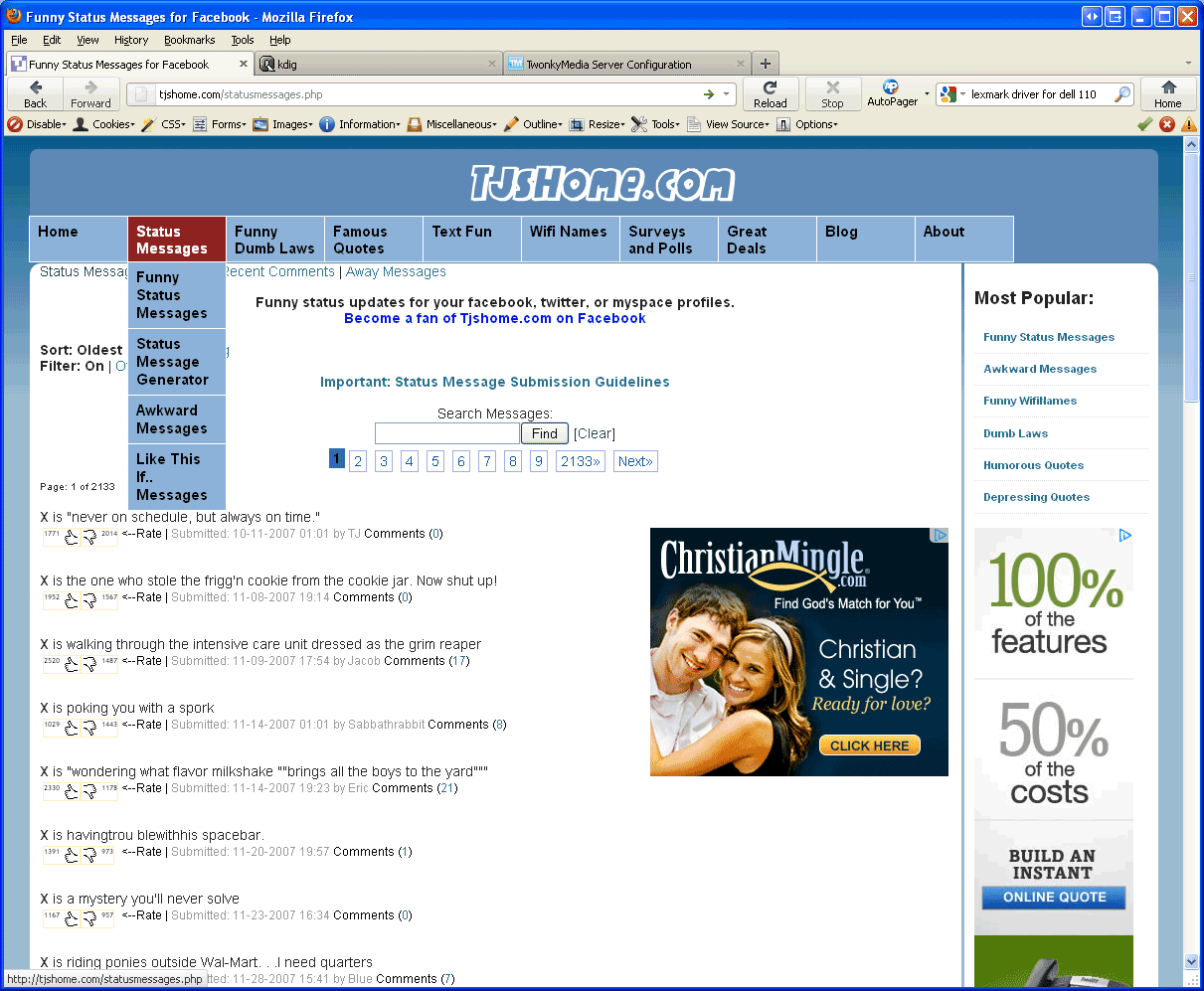 Let us know what you think with a comment below.
Update: We are going to migrate to the new layout on 12-16-2011 @ 8:00pm. There may be some downtime during the update.
Thanks,
TJ