Recent Updates:
New Funny Status Message: Money will change me I don't wanna lie. So please enjoy me while I am still broke.
More Funny Status Messages
Add cool effects (holiday and general effects) to your images with the Tjshome Image Converter:
Make America Great Again! Election Poster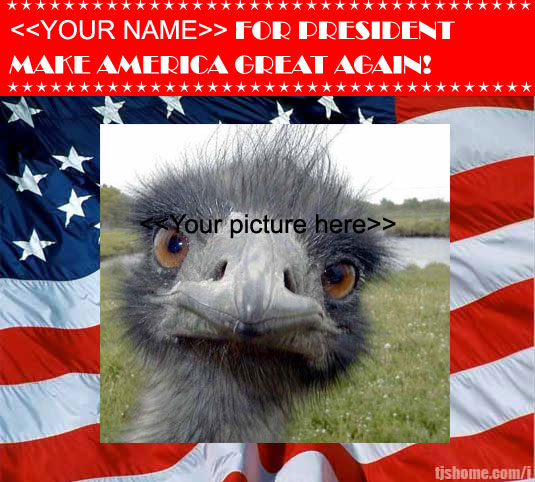 Convert Your images!

Random Quote



You had my heart and soul,but you played it to the beat


Random Funny WiFi Name
d(-_-)b can't hear you!

Submitted: 03-15-2012 17:39 by D(-_-)b Who??




Random Acronym Meaning:



TTUL - Talk To You Later



Random Dumb Law:



It is illegal to hold more than two sessions of bingo per week, and those sessions may not exceed 5 hours each session.

Source: § 14-309.8.

Link