Recent Updates:
New Funny Status Message: The rich man glories in his greed; the humble man feeds hundreds and stays silent.
More Funny Status Messages
Add cool effects (holiday and general effects) to your images with the Tjshome Image Converter:
Make America Great Again! Election Poster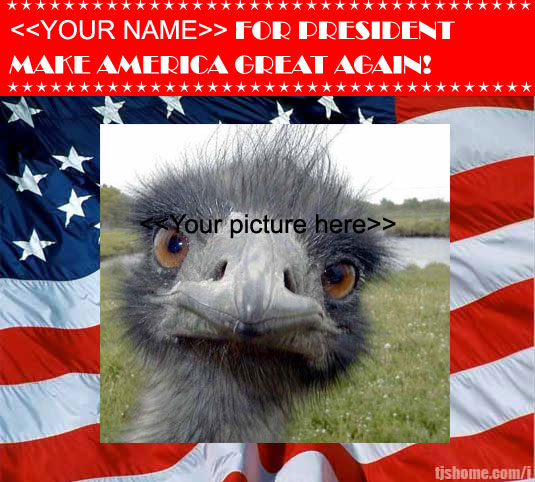 Convert Your images!

Random Quote



If she had wings she would fly away, And another day God will give her some.
| | |
| --- | --- |
| | - James Blunt, Carry You Home |
Random Funny WiFi Name
Global Thermonuclear War

Submitted: 02-24-2009 12:05




Random Acronym Meaning:



ASL - Age/Sex/Location



Random Dumb Law:



It is illegal to have permit dancing in an establishment that sells food without a cabaret license. Link