Tjshome.com
Recent Updates:
New Funny Status Message: I think I'm going to make chocolate covered Tide Pods for Valentine's day
Submitted by Raylovestrump
More Funny Status Messages
Add cool effects (holiday and general effects) to your images with the Tjshome Image Converter:
Make America Great Again! Election Poster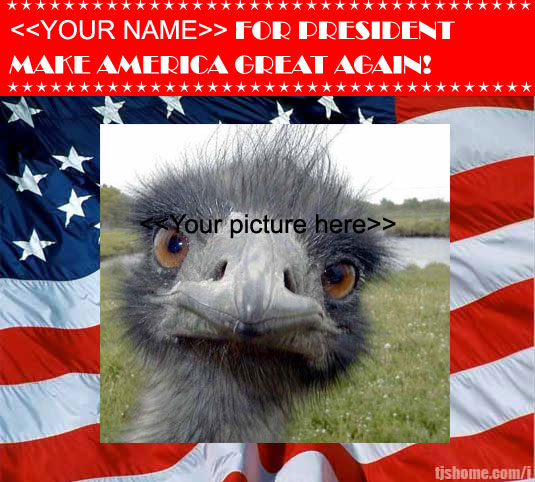 Convert Your images!

Random Quote



I may look happy, but honestly dear, the only way I'll really smile is if you cut me ear to ear. I see the vultures, they watch me bleed. They lick their lips, as all the shame spills out of me.
| | |
| --- | --- |
| | - Bring Me The Horizon--chelsea Smile |
Random Funny WiFi Name
Free Donkey Punches

Submitted: 07-08-2010 15:02




Random Acronym Meaning:



TTYL - Talk To You Later



Random Dumb Law:



State code allows only 5 minutes for one to vote.

Source: Section 17-9-13 of Alabama Code

Link