Recent Updates:
New Funny Status Message: Money will change me I don't wanna lie. So please enjoy me while I am still broke.
More Funny Status Messages
Add cool effects (holiday and general effects) to your images with the Tjshome Image Converter:
Make America Great Again! Election Poster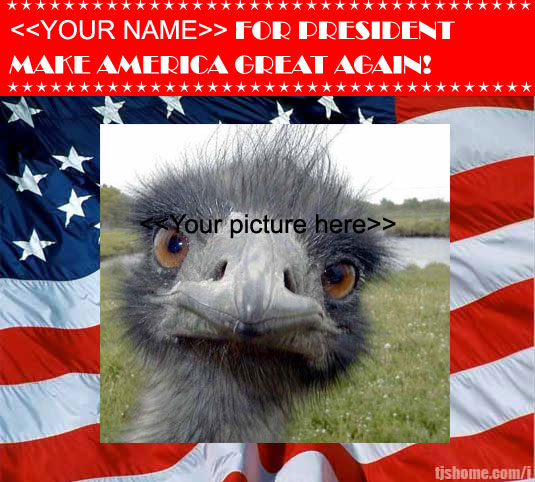 Convert Your images!

Random Quote



Ill find a way to close the door. i wanna say so much more but i found you once, your lost again. 2000 miles took what could have been. i don't want to, wont let myself, i have to realize.. this might be, this could be.. this is goodbye. this is goodbye


Random Funny WiFi Name
my Precious!

Submitted: 11-09-2010 19:23 by Is Me Again !




Random Acronym Meaning:



AIR - As I Remember



Random Dumb Law:



State code allows only 5 minutes for one to vote.

Source: Section 17-9-13 of Alabama Code

Link