Recent Updates:
New Funny Status Message: Breaking news: Justify declines invitation to the White House.
More Funny Status Messages
Add cool effects (holiday and general effects) to your images with the Tjshome Image Converter:
Make America Great Again! Election Poster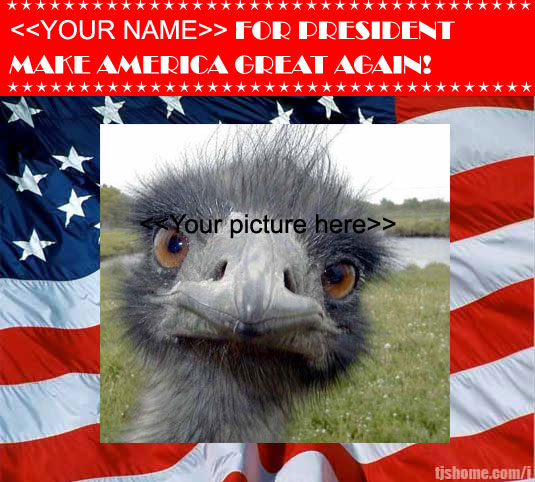 Convert Your images!

Random Quote



We're born into the night like, children of the damned. And our pain will shine our light to, those who understand.
| | |
| --- | --- |
| | - Black Veil Brides, Children Surrender |
Random Funny WiFi Name
Why does it hurt when IP

Submitted: 06-17-2013 08:38 by Mitters44




Random Acronym Meaning:



BBIAF - Be Back In A Few



Random Dumb Law:



A United States Federal law states one can be fine upto $1,000,000 for pertaking in the act of Genocide.

Source: US Code TITLE 18 > PART I > CHAPTER 50A > § 1091

Link