Tjshome.com
Recent Updates:
New Funny Status Message: Global Warming must be true, it seems a lot of snow flakes are melting this year.
More Funny Status Messages
Add cool effects (holiday and general effects) to your images with the Tjshome Image Converter:
Make America Great Again! Election Poster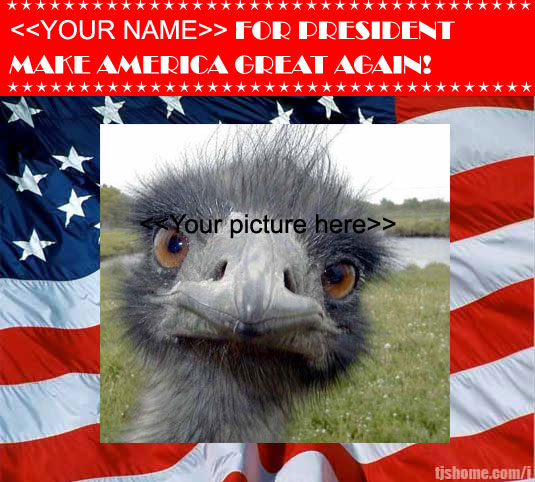 Convert Your images!

Random Quote



"cry alone, i've gone away, no more nights, no more pain, i've gone alon, took all my strength, but i made the change, i won't see you tonight"
| | |
| --- | --- |
| | - Avenged Sevenfold, I Wont See You Tonight |
Random Funny WiFi Name
The Squirrel Network

Submitted: 03-28-2009 11:14




Random Acronym Meaning:



FYI - For Your Information



Random Dumb Law:



In Indianapolis, No horse shall be driven or ridden on any street in the city at a speed in excess of ten (10) miles per hour.

Source: Code 1975, § 29-5

Link