Tjshome.com
Recent Updates:
New Funny Status Message: Donald J. Trump. The "J" stands for genius.
Submitted by Mr.Conservative
More Funny Status Messages
Add cool effects (holiday and general effects) to your images with the Tjshome Image Converter:
Make America Great Again! Election Poster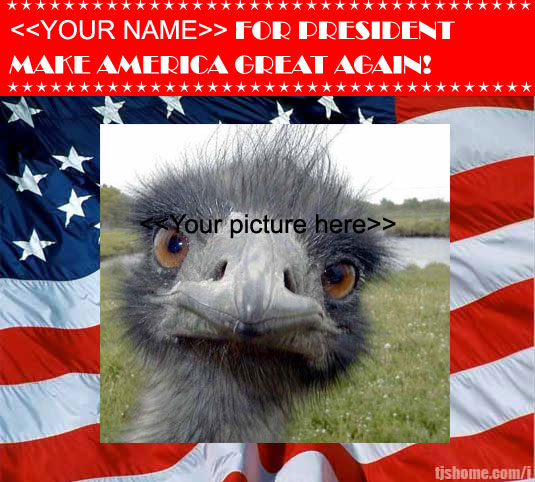 Convert Your images!

Random Quote



It would be great to have a peaceful world, a world with no hatred, no war, no fighting and no idea that we were just about to attack them and steal all their stuff. .
| | |
| --- | --- |
| | - Danny Mccrossan Irish Comedian. |
Random Funny WiFi Name
TV Licensing Agency Van 01

Submitted: 04-22-2012 07:50




Random Acronym Meaning:



HTH - Hope This Helps



Random Dumb Law:



You must beleive in god to be elected into office. You also are not permitted into office if you were in contendant in a duel.

Source: Tennessee Constitution - Article IX

Link