Recent Updates:
New Funny Status Message: Fruit cocktail is the most disappointing of all the cocktails.
More Funny Status Messages
Add cool effects (holiday and general effects) to your images with the Tjshome Image Converter:
Make America Great Again! Election Poster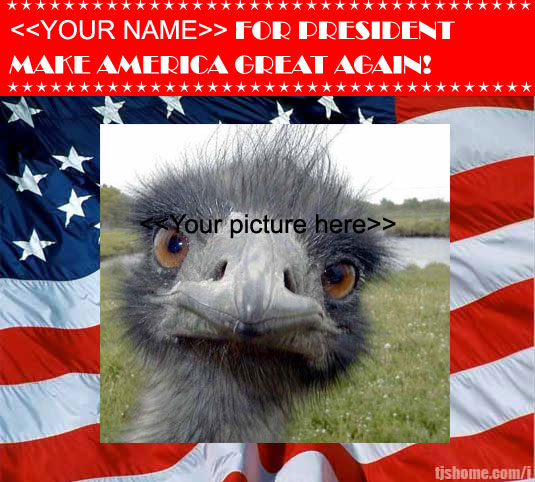 Convert Your images!

Random Quote



Another empty promise. a good intention from the start. you failed to mention our love would be this hard. im tired of talking. dong have nothing left to say. well maybe sometime we'll sift through the ashes one day.
| | |
| --- | --- |
| | - Eli Young Band, Enough Is Enough |
Random Funny WiFi Name
Wireless sex

Submitted: 12-01-2011 21:18




Random Acronym Meaning:



BOC - But Of Course



Random Dumb Law:



It is illegal to have permit dancing in an establishment that sells food without a cabaret license. Link