Recent Updates:
New Funny Status Message: Breaking news: Justify declines invitation to the White House.
More Funny Status Messages
Add cool effects (holiday and general effects) to your images with the Tjshome Image Converter:
Make America Great Again! Election Poster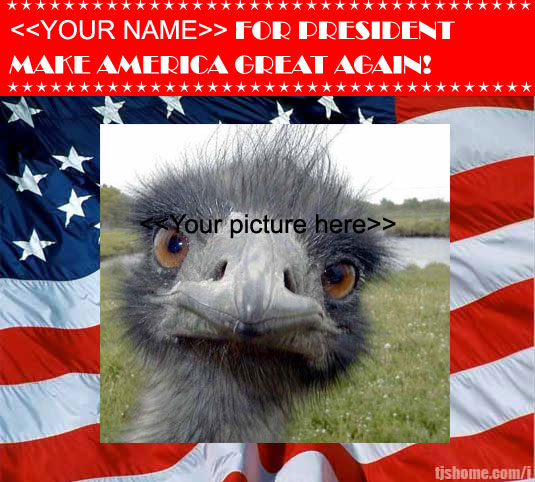 Convert Your images!

Random Quote



"We'll fight them, sir, 'til hell freezes over, and then, sir, we will fight them on the ice."
| | |
| --- | --- |
| | - Confederate Soldier At Gettysburg |
Random Funny WiFi Name
Password is: DWAKDWYRL

Submitted: 02-04-2015 17:37




Random Acronym Meaning:



BWDIK - But What Do I Know



Random Dumb Law:



You must beleive in god to be elected into office. You also are not permitted into office if you were in contendant in a duel.

Source: Tennessee Constitution - Article IX

Link