Tjshome.com
Recent Updates:
New Funny Status Message: Irony: People waving Confederate flags telling others, "get over it, you lost".
More Funny Status Messages
Add cool effects (holiday and general effects) to your images with the Tjshome Image Converter:
Make America Great Again! Election Poster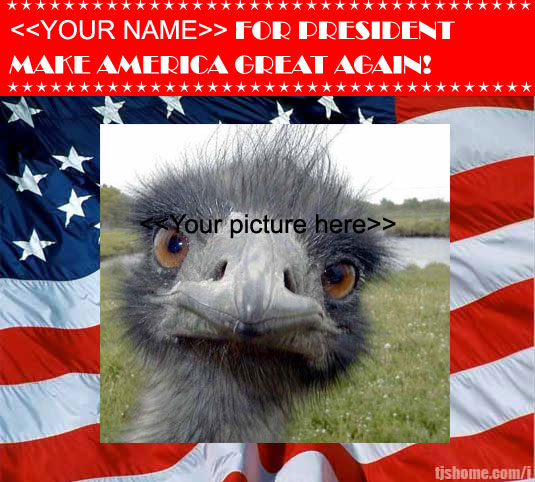 Convert Your images!

Random Quote



"Teddy, I'm pregnant." "Don't worry, We'll cross that bridge when we get to it.".
| | |
| --- | --- |
| | - Mary Jo Kopechne And Ted Kennedy |
Random Funny WiFi Name
Buy your own WLAN

Submitted: 09-04-2010 13:06 by Shameerhaseeb




Random Acronym Meaning:



TLC - Tender Loving Care



Random Dumb Law:



State code allows only 5 minutes for one to vote.

Source: Section 17-9-13 of Alabama Code

Link