Tjshome.com
Recent Updates:
New Funny Status Message: I was addicted to Tide Pods.....but I'm clean now.
Submitted by B
More Funny Status Messages
Add cool effects (holiday and general effects) to your images with the Tjshome Image Converter:
Make America Great Again! Election Poster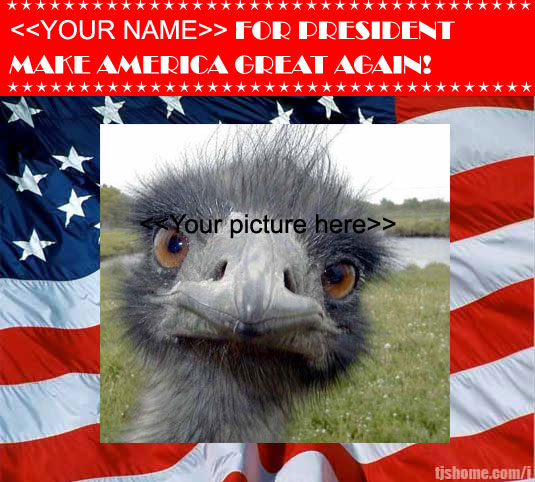 Convert Your images!

Random Quote



I begged you not to go. I begged you, I pleaded. Claimed you as my only hope And watched the floor as you retreated


Random Funny WiFi Name
I'm Don't Have a Router

Submitted: 02-01-2012 13:28 by Beast.




Random Acronym Meaning:



RPG - Role Playing Game



Random Dumb Law:



State code allows only 5 minutes for one to vote.

Source: Section 17-9-13 of Alabama Code

Link