Recent Updates:
New Funny Status Message: I went to my girlfriend's funeral today..and met her parents for the first time! What a pair of miserable folks!
Submitted by Truman
More Funny Status Messages
Add cool effects (holiday and general effects) to your images with the Tjshome Image Converter:
Make America Great Again! Election Poster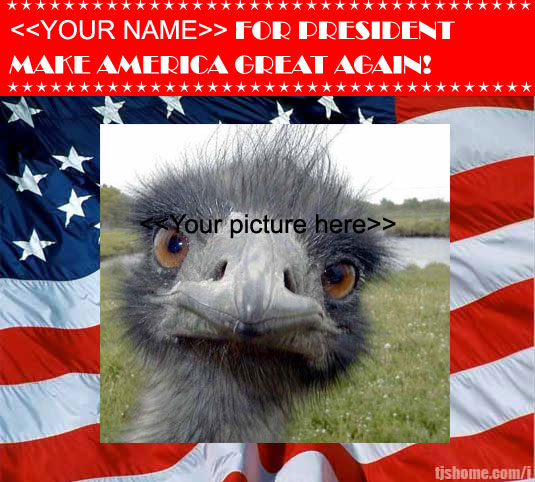 Convert Your images!

Random Quote



Smart people talk because they have something to say, stupid people talk because they have to say something


Random Funny WiFi Name
OMG FREE WIFI

Submitted: 07-16-2014 01:53 by .




Random Acronym Meaning:



AOL - Army Of Lamers, America Online



Random Dumb Law:



In New Orleans, Fire Code outlaws the cursing of firefighters while they are in the performance of thier duties.

Source: Sec. 74-2

Link