Recent Updates:
New Funny Status Message: Fruit cocktail is the most disappointing of all the cocktails.
More Funny Status Messages
Add cool effects (holiday and general effects) to your images with the Tjshome Image Converter:
Make America Great Again! Election Poster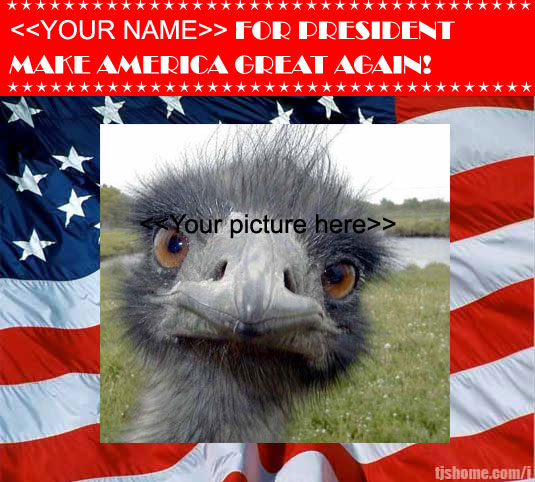 Convert Your images!

Random Quote



Where do I take this pain of mine? I run, but it stays right by my side.
| | |
| --- | --- |
| | - Metallica, Until It Sleeps |
Random Funny WiFi Name
giraffe balls

Submitted: 08-15-2010 01:04




Random Acronym Meaning:



ACK - Acknowledged



Random Dumb Law:



In some states, including California, Florida, Nevada, Alaska and Hawaii a motorist can be cited for driving too slowly. Link