Recent Updates:
New Funny Status Message: Pelosi, first senator to make the no fly list. . .
More Funny Status Messages
Add cool effects (holiday and general effects) to your images with the Tjshome Image Converter:
Make America Great Again! Election Poster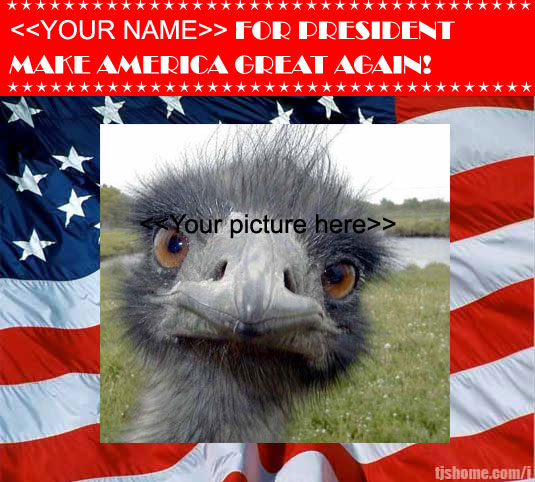 Convert Your images!

Random Quote



People say I'm the life of the party Because I tell a joke or two Although I might be laughing loud and hearty Deep inside I'm blue So take a good look at my face You'll see my smile looks out of place If you look closer, it's easy to trace The tracks of my tears..
| | |
| --- | --- |
| | - Smokey Robinson & The Miracles; The Tracks Of My T |
Random Funny WiFi Name
McDonald's Connection

Submitted: 10-06-2013 22:38 by Fn




Random Acronym Meaning:



BLTN - Better Late Than Never



Random Dumb Law:



State code deems it unlawful for any person to have in his possession or to display any red or black flag.

Source: West Virginia Code 61-1-6

Link