Recent Updates:
New Funny Status Message: With the ban on straws what's left to grasp?
More Funny Status Messages
Add cool effects (holiday and general effects) to your images with the Tjshome Image Converter:
Make America Great Again! Election Poster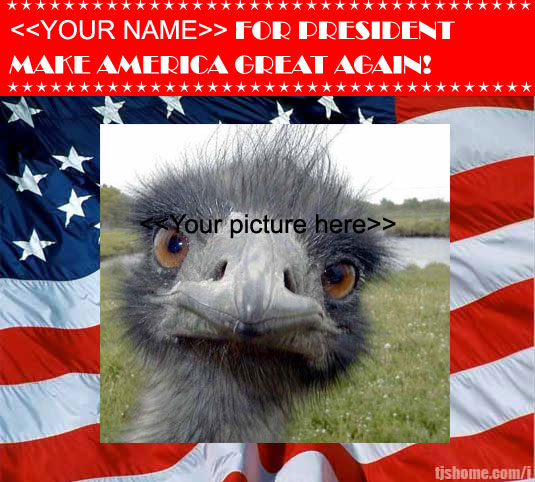 Convert Your images!

Random Quote



"People don't care how much you know until they know how much you care."


Random Funny WiFi Name
d(-_-)b can't hear you!

Submitted: 03-15-2012 17:39 by D(-_-)b Who??




Random Acronym Meaning:



IDU - I Don't Understand



Random Dumb Law:



A United States federal law makes it illegal to issue a fake Weather Bureau forecast.

Source: 18 U.S.C. § 2074)

Link