Recent Updates:
New Funny Status Message: When people say "Are you ready for Christmas?" I say "I'm ready for it to be over.
More Funny Status Messages
Add cool effects (holiday and general effects) to your images with the Tjshome Image Converter:
Make America Great Again! Election Poster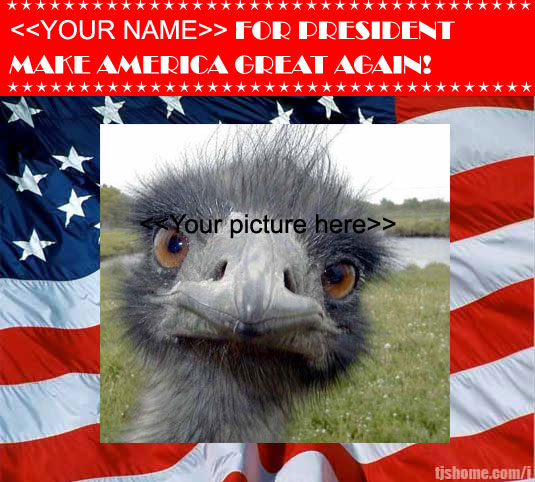 Convert Your images!

Random Quote



I'd rather be hated for who I am than loved for who I'm not.


Random Funny WiFi Name
Neighborhood Watch

Submitted: 11-17-2013 15:52 by D(-_-)b Who??




Random Acronym Meaning:



TNX - Thanks



Random Dumb Law:



In Youngstown, You may not run out of gas.

Source: Youngstown City Ordinances, Section 331.44

Link