Recent Updates:
New Funny Status Message: I'm so broke right now that American Express called me and said: "Leave home without it."
More Funny Status Messages
Add cool effects (holiday and general effects) to your images with the Tjshome Image Converter:
Make America Great Again! Election Poster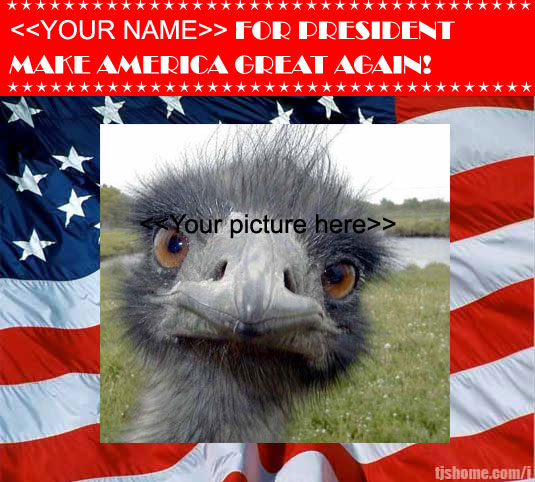 Convert Your images!

Random Quote



When I said I needed you you said you would always stay. It wasn't me who changed but you and now you've gone away. Don't you see that now you've gone and I'm left here on my own, that I have to follow you and beg you to come home?
| | |
| --- | --- |
| | - Dusty Springfield, You Don't Have To Say You Love |
Random Funny WiFi Name
SERIAL KILLER

Submitted: 01-22-2011 06:05




Random Acronym Meaning:



L8R - Later



Random Dumb Law:



In New Orleans, Fire Code outlaws the cursing of firefighters while they are in the performance of thier duties.

Source: Sec. 74-2

Link