Recent Updates:
New Funny Status Message: When people say "Are you ready for Christmas?" I say "I'm ready for it to be over.
More Funny Status Messages
Add cool effects (holiday and general effects) to your images with the Tjshome Image Converter:
Make America Great Again! Election Poster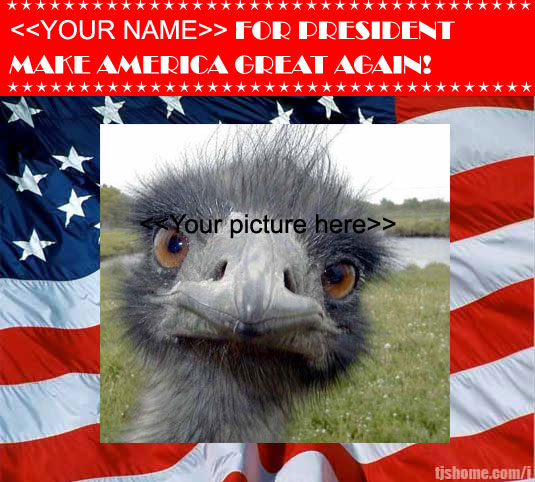 Convert Your images!

Random Quote



I have lost the will to live.
Simply nothing more to give.
There is nothing more for me.
Need the end to set me free.
| | |
| --- | --- |
| | - Metallica, Fade To Black |
Random Funny WiFi Name
9-8

Submitted: 10-29-2011 03:01




Random Acronym Meaning:



AIUI - As I Understand It



Random Dumb Law:



It is illegal to have permit dancing in an establishment that sells food without a cabaret license. Link