Tjshome.com
Recent Updates:
New Funny Status Message: I think I'm going to make chocolate covered Tide Pods for Valentine's day
Submitted by Raylovestrump
More Funny Status Messages
Add cool effects (holiday and general effects) to your images with the Tjshome Image Converter:
Make America Great Again! Election Poster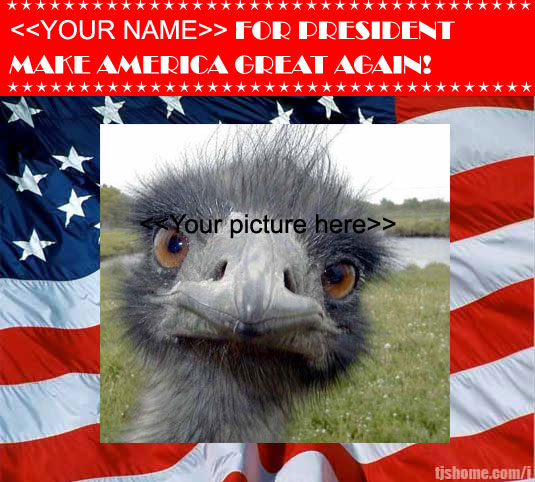 Convert Your images!

Random Quote



My legs are dangling off the edge, a stomache full of pills didnt wotk again, ill put a bullet in my head abd im gone, gone,gone,gone.
| | |
| --- | --- |
| | - Hollywood Undead- Bullet |
Random Funny WiFi Name
+18 (.)(.)

Submitted: 01-22-2012 20:12 by +18 (.)(.)




Random Acronym Meaning:



G4U - Good For You



Random Dumb Law:



In some states, including California, Florida, Nevada, Alaska and Hawaii a motorist can be cited for driving too slowly. Link