Recent Updates:
New Funny Status Message: Fruit cocktail is the most disappointing of all the cocktails.
More Funny Status Messages
Add cool effects (holiday and general effects) to your images with the Tjshome Image Converter:
Make America Great Again! Election Poster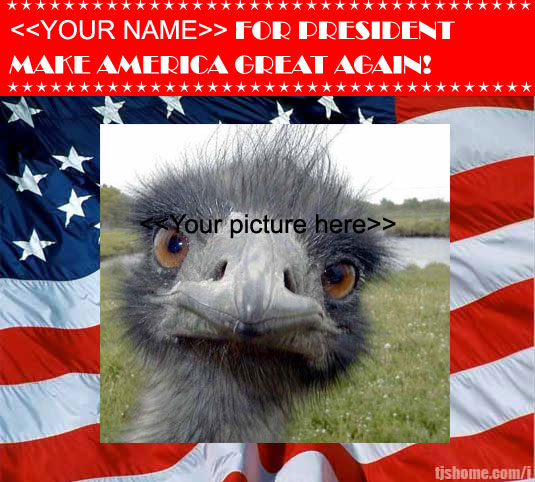 Convert Your images!

Random Quote



I don't even know the kinda things I've said, My mouth kept moving and my mind went dead. Picking up the pieces now where to begin, The hardest part of ending is starting again.
| | |
| --- | --- |
| | - Linkin Park, Waiting For The End |
Random Funny WiFi Name
Lights, Camera, Actiontec!

Submitted: 08-22-2011 16:26




Random Acronym Meaning:



H8 - Hate



Random Dumb Law:



In Youngstown, You may not run out of gas.

Source: Youngstown City Ordinances, Section 331.44

Link