Recent Updates:
New Funny Status Message: With the ban on straws what's left to grasp?
More Funny Status Messages
Add cool effects (holiday and general effects) to your images with the Tjshome Image Converter:
Make America Great Again! Election Poster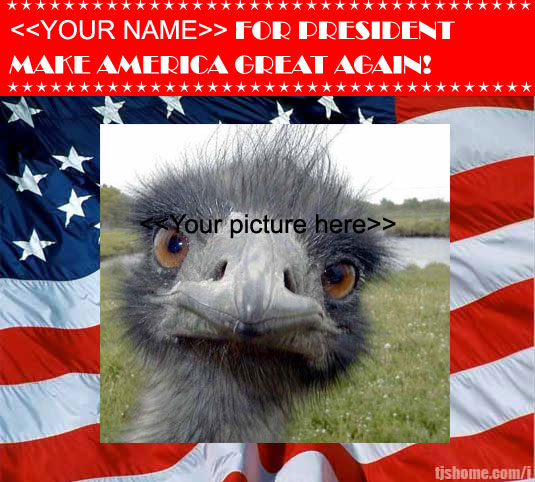 Convert Your images!

Random Quote



Some of them want to use you ..some of them want to get used by you..trust ur true frnds..
| | |
| --- | --- |
| | - Purushoth Gudiyattam(vellore.tamil Nadu) |
Random Funny WiFi Name
mikehunthurts

Submitted: 05-09-2011 14:25 by Katy Floyd




Random Acronym Meaning:



TTFN or TT4N - Ta Ta For Now



Random Dumb Law:



State code allows only 5 minutes for one to vote.

Source: Section 17-9-13 of Alabama Code

Link