Tjshome.com
Recent Updates:
New Funny Status Message: Global Warming must be true, it seems a lot of snow flakes are melting this year.
More Funny Status Messages
Add cool effects (holiday and general effects) to your images with the Tjshome Image Converter:
Make America Great Again! Election Poster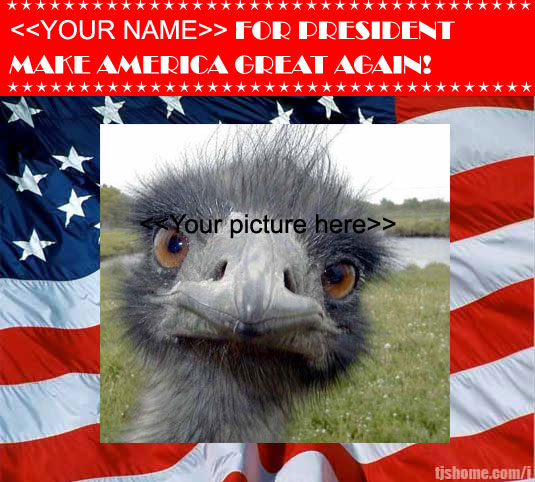 Convert Your images!

Random Quote



As strong as you are, tender you go. I'm watching you breathing for the last time.
| | |
| --- | --- |
| | - James Blunt - Carry You Home |
Random Funny WiFi Name
Snatchapotamous

Submitted: 09-23-2009 05:44 by Bek Hansen




Random Acronym Meaning:



OSU - Oh, Shut Up!



Random Dumb Law:



In Bergen County, Blue laws still in effect. The only retail outlets permitted to be open on Sundays are grocery stores and liquor stores. Link