Recent Updates:
New Funny Status Message: Fruit cocktail is the most disappointing of all the cocktails.
More Funny Status Messages
Add cool effects (holiday and general effects) to your images with the Tjshome Image Converter:
Make America Great Again! Election Poster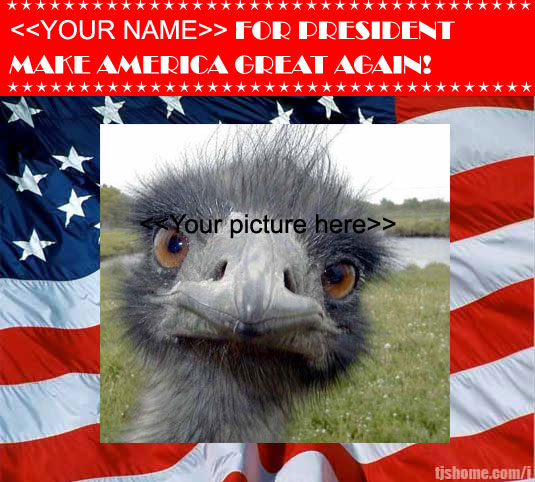 Convert Your images!

Random Quote



If you think its time to let go, then let go,theres no point in looking back at what you have already lost.
| | |
| --- | --- |
| | - Madeline Claire Anderson |
Random Funny WiFi Name
Pedo Bear Daycare

Submitted: 08-29-2013 03:40




Random Acronym Meaning:



TD2M OR TDTM - Talk Dirty To Me



Random Dumb Law:



It is illegal to hold more than two sessions of bingo per week, and those sessions may not exceed 5 hours each session.

Source: § 14-309.8.

Link