Tjshome.com
Recent Updates:
New Funny Status Message: I think I'm going to make chocolate covered Tide Pods for Valentine's day
Submitted by Raylovestrump
More Funny Status Messages
Add cool effects (holiday and general effects) to your images with the Tjshome Image Converter:
Make America Great Again! Election Poster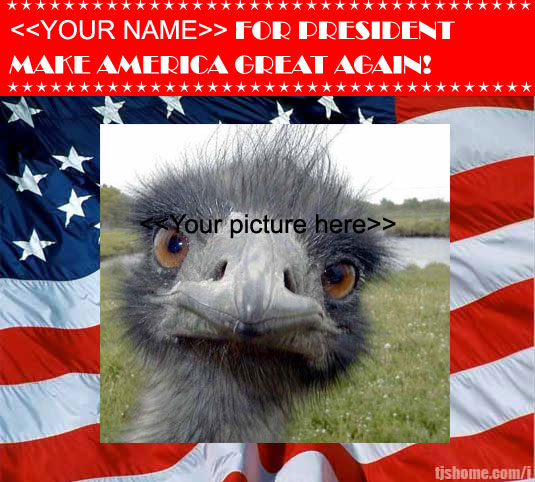 Convert Your images!

Random Quote



"Day after day, love turns gray. Like the skin of a dying man. Night after night, we pretend its all right. But I have grown older and You have grown colder and Nothing is very much fun any more..."
| | |
| --- | --- |
| | - Pink Floyd, One Of My Turns |
Random Funny WiFi Name
I LoveMyBeard

Submitted: 02-02-2012 22:27




Random Acronym Meaning:



DBA - Doing Business As



Random Dumb Law:



A United States Federal law states one can be fine upto $1,000,000 for pertaking in the act of Genocide.

Source: US Code TITLE 18 > PART I > CHAPTER 50A > § 1091

Link