Tjshome.com
Recent Updates:
New Funny Status Message: Irony: People waving Confederate flags telling others, "get over it, you lost".
More Funny Status Messages
Add cool effects (holiday and general effects) to your images with the Tjshome Image Converter:
Make America Great Again! Election Poster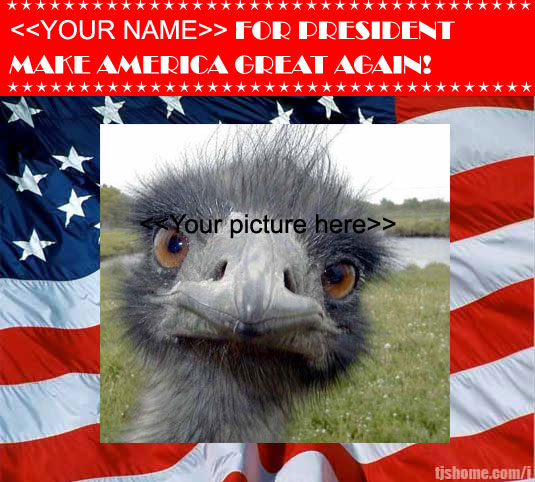 Convert Your images!

Random Quote



Behind every good man, there is a good woman. And behind every good woman, there's another man looking at her butt.
| | |
| --- | --- |
| | - Unknown Dude From Ze Great Beyond Ii |
Random Funny WiFi Name
rebel287

Submitted: 10-03-2012 05:22




Random Acronym Meaning:



CYL - See You Later



Random Dumb Law:



In Indianapolis, No horse shall be driven or ridden on any street in the city at a speed in excess of ten (10) miles per hour.

Source: Code 1975, § 29-5

Link