Tjshome.com
Recent Updates:
New Funny Status Message: I think I'm going to make chocolate covered Tide Pods for Valentine's day
Submitted by Raylovestrump
More Funny Status Messages
Add cool effects (holiday and general effects) to your images with the Tjshome Image Converter:
Make America Great Again! Election Poster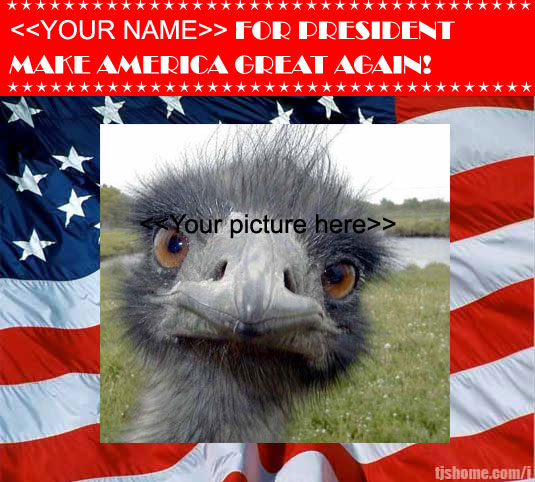 Convert Your images!

Random Quote



Yeah, the risk that might break is the one that would save. A life you don't live is still lost. So, stand on the edge with me. Hold back your fear and see nothing is real 'til it's gone.
| | |
| --- | --- |
| | - Goo Goo Dolls-before It's Too Late |
Random Funny WiFi Name
Two Girls. One Router.

Submitted: 04-28-2013 01:14




Random Acronym Meaning:



IAT - I Am Tired



Random Dumb Law:



It is illegal to hold more than two sessions of bingo per week, and those sessions may not exceed 5 hours each session.

Source: § 14-309.8.

Link