Recent Updates:
New Funny Status Message: With the ban on straws what's left to grasp?
More Funny Status Messages
Add cool effects (holiday and general effects) to your images with the Tjshome Image Converter:
Make America Great Again! Election Poster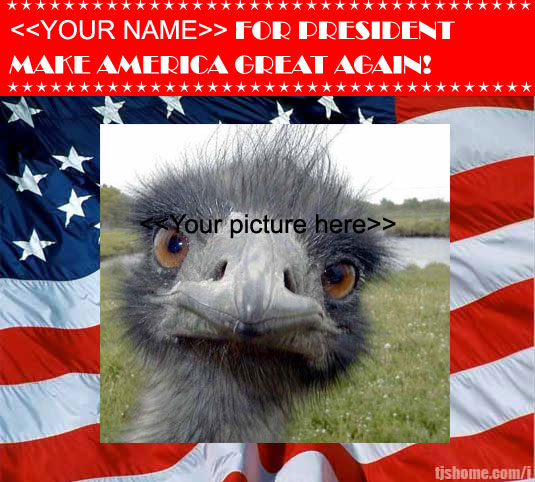 Convert Your images!

Random Quote



Dear God, I am only what you made me & I apreciate everything that you gave me but like I don't want to do it no more, Sort of lost sight of what I'm doing it for...
| | |
| --- | --- |
| | - Nicki Minaj Can Anybody Hear Me |
Random Funny WiFi Name
Got to go there

Submitted: 12-10-2012 18:12




Random Acronym Meaning:



AFAIR - As Far As I Remember



Random Dumb Law:



You must beleive in god to be elected into office. You also are not permitted into office if you were in contendant in a duel.

Source: Tennessee Constitution - Article IX

Link