Recent Updates:
New Funny Status Message: Pelosi, first senator to make the no fly list. . .
More Funny Status Messages
Add cool effects (holiday and general effects) to your images with the Tjshome Image Converter:
Make America Great Again! Election Poster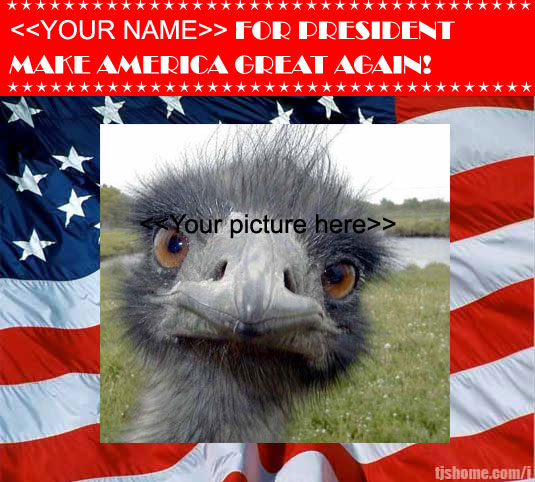 Convert Your images!

Random Quote



Darkness is her only friend, and he's back again. Makes her body older than it really is. And she says it's high time she went away - no one's got much to say, in this town.
| | |
| --- | --- |
| | - James Blunt - Carry You Home |
Random Funny WiFi Name
Fuggedaboutit

Submitted: 11-24-2011 22:12




Random Acronym Meaning:



AWYR - Awaiting Your Reply



Random Dumb Law:



In Indianapolis, No horse shall be driven or ridden on any street in the city at a speed in excess of ten (10) miles per hour.

Source: Code 1975, § 29-5

Link