Recent Updates:
New Funny Status Message: What's the dumbest thing you ever believed as a child? That people above 18 years of age are automatically adults.
Submitted by Kisstopher707
More Funny Status Messages
Add cool effects (holiday and general effects) to your images with the Tjshome Image Converter:
Make America Great Again! Election Poster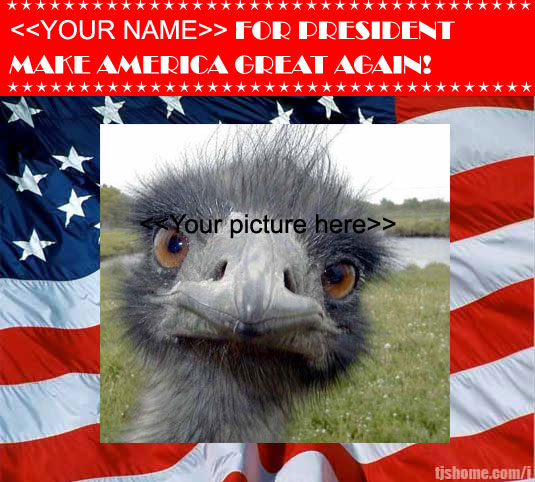 Convert Your images!

Random Quote



Never opened myself this way, Life is ours, we live it our way... All these words i dont just say, N nothing else matters...
| | |
| --- | --- |
| | - Metallica-nothing Else Matters |
Random Funny WiFi Name
Echo Base

Submitted: 03-31-2010 11:53




Random Acronym Meaning:



HTH - Hope This Helps



Random Dumb Law:



In New Orleans, Fire Code outlaws the cursing of firefighters while they are in the performance of thier duties.

Source: Sec. 74-2

Link